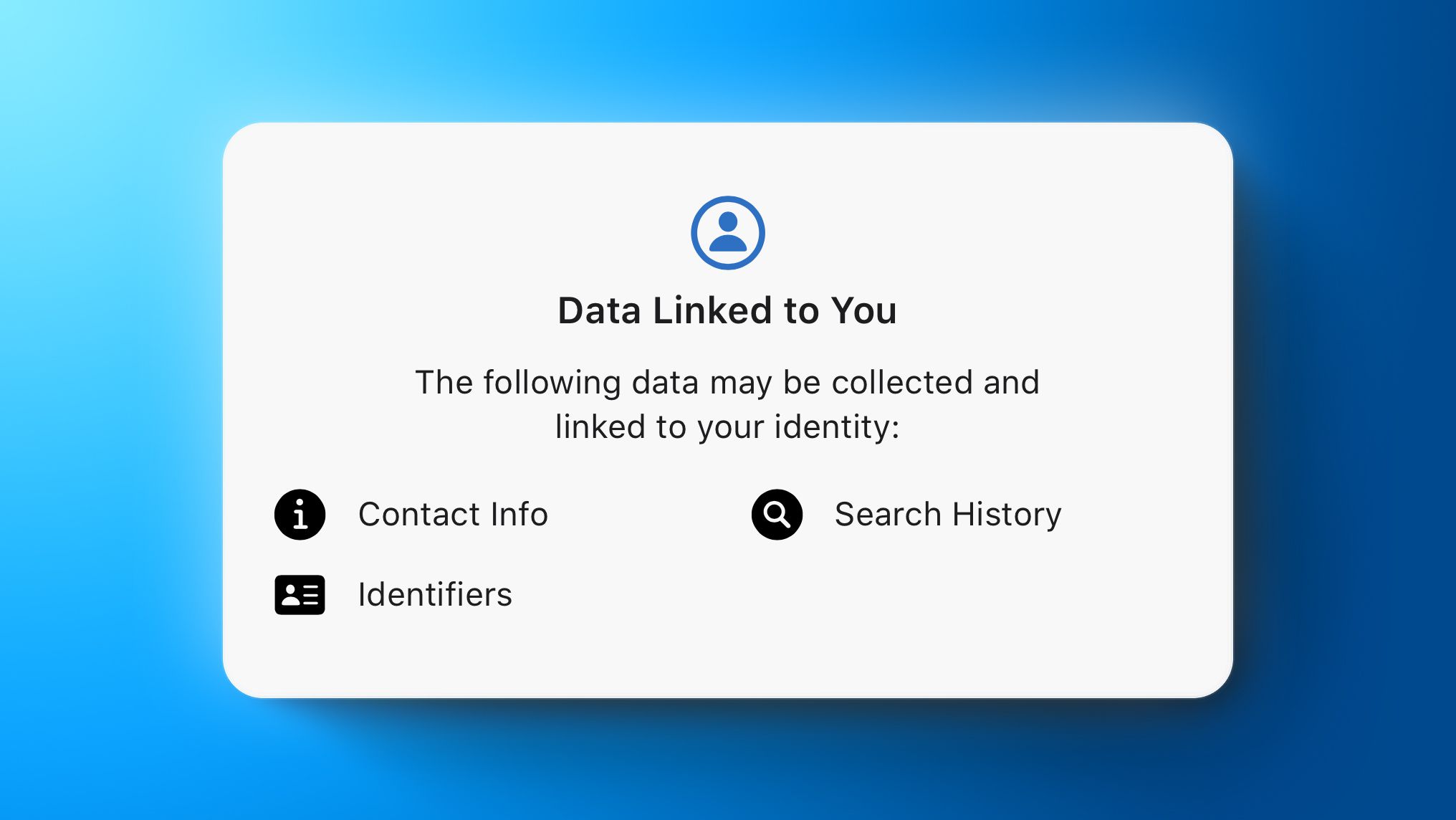 Apple launches all-in-one webpage with privacy labels for its own apps
Apple today updated its privacy website with a new section "Labels" which collects the privacy labels for all Apple apps in one place, making it easier for users to learn how Apple apps handle their personal data.
Apple has already provided privacy labels for its apps since the feature launched last year, but on individual support pages. This new "Labels" section therefore makes it easier to display labels in the same place and in alphabetical order. Privacy labels are available for Apple apps on iOS, iPadOS, macOS, watchOS, and tvOS, so some apps like GarageBand appear more than once. Apple has also included labels for developer tools like Xcode and even the App Store itself, providing a very comprehensive level of privacy information.
Apple points out that users won't find any data under "Data used to track you" for its apps because Apple doesn't track users. Apple says it conforms to a higher standard than all other developers, who will be allowed to track users if they get their permission through the Application Tracking Transparency Framework that will be enforced from iOS 14.5. .
Apple introduced privacy labels to the App Store in December, giving users a broad overview of the types of data an app can collect, and whether the information is used to track it or is related to their identity or their device. These labels appear in the App Store listings for third-party apps and downloadable Apple apps like Apple podcasts, while built-in apps that can't be deleted like messages have labels on the Apple website.
Apple has asked developers to fill out privacy labels when submitting new apps and app updates to the App Store since early December, but the labels operate on an honor system. Apple previously said it was "performing routine and ongoing audits of the information provided" and working with developers to correct any inaccuracies, adding that apps that did not comply could ultimately be removed from the App Store.
Best Stories
WhatsApp Protests Apple's App Store Privacy Requirements
WhatsApp protests Apple's requirement that developers submit information about the user data they collect to create new privacy labels on the App Store (via Axios). WhatsApp, which is owned by Facebook, has accused Apple of anti-competitive behavior because iMessage comes preinstalled on iPhones and does not need to be downloaded from the App Store, where the new privacy labels will be …
Apple will release privacy labels for preinstalled iOS apps on its website
Apple today assured that its new privacy information requirement on the App Store would also apply to all iOS apps, including its own. This means that the dozens of Apple apps available on the App Store, such as Apple Books and Apple Podcasts, will display the same privacy "nutrition labels" as third-party apps. And for built-in iOS apps, like Messages, Apple says it will …
Google hasn't updated its iOS apps since the day before Apple's new privacy label requirement
Apple last month introduced a new privacy section in the App Store to let users know about certain types of data apps can collect and whether that data is linked to them or used to track them. Developers are required to provide this information to Apple when submitting new apps and app updates to the App Store since December 8, 2020. Interestingly, Fast Company noticed that Google has …
Over a dozen apps with "misleading or totally inaccurate" privacy labels found on the App Store
Last month, Apple introduced privacy labels to the App Store, giving users a broad overview of the types of data an app can collect, and whether the information is used to track them or is tied to their identity or to their device. Apple has asked developers to provide this privacy information when submitting new apps and app updates to the App Store since early December, but the labels …
All major Google apps now have privacy labels
Four months after Apple began requiring apps to add app privacy labels to their App Store listings, Google has finally updated all of its most popular apps with the information, allowing people to to know exactly what data Google collects. Google began adding app privacy labels to its apps in February after months of delay. Gmail, for example, got app privacy labels on February 22 …
Google is finally adding app privacy labels to the Gmail app
Google quietly added app privacy labels to its Gmail app today, marking the first of its top apps to receive privacy details outside of YouTube. Although app privacy information has been added to Gmail, Google has done so on the server side and has yet to release an update for the Gmail app. It's been two months since the Gmail app saw an update. Earlier in February, the Gmail app was …
Google plans to update iOS apps with privacy labels soon
Earlier today, Fast Company shared a post noting that Google has yet to update its iPhone and iPad apps to bring them into compliance with Apple's new privacy label requirements. App Store. Fast Company has speculated that Google may be trying to delay the release of its privacy label data, but it turns out it isn't. According to a TechCrunch report, Google is not taking a stand against …
Google Maps app for iOS is finally updated after four months
Following the full rollout of app privacy labels for its App Store apps, Google today updated the Google Maps app for the first time in four months. In December, Apple began requiring all new app submissions and app updates to include app privacy labels, detailing the data the app collects so consumers know what they're sharing. Google hasn't started implementing app privacy …