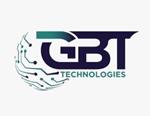 GBT announces that it is developing a web server
SAN DIEGO, January 14, 2021 (GLOBE NEWSWIRE) – GBT Technologies Inc. (OTC PINK: GTCH) ("GBT", or the "Company") is developing a web server application for the qTerm device of GBT Tokenize Corp. The server, once developed, will be synchronized with the qTerm mobile application. The web interface, when developed, will display the user's location, temperature, and other health-related information. The web server is designed for the purpose of protecting the privacy and confidentiality of the user through the configuration of a personal account system and industry standard web oriented security mechanisms.
The qTerm, an AI-powered human vital signs device, aims to measure human vital signs with the touch of a finger. The web application, once developed, will allow direct Internet access to user data anywhere in the world, including geolocation, statistical and personal information. Upon user permission, synchronized with the mobile app, body temperature and geographic location will be shared anonymously with other users to provide health risk proximity alerts. GBT's AI will perform ongoing vital sign monitoring and analysis to provide personal health alerts in case the results are of concern. When measuring vital signs, the web server application is designed to present the data, with full synchronization with the mobile application, in real time, including color coding for body temperature status (green , yellow Red). The web application should also include important health-related information, such as the location of nearby clinics, emergency care sites, and hospitals. The web application is expected to be completed by mid-2021.
"Our goal is to create a mobile app and synchronized web interface for the qTerm human vitals device. We are working to create the web server app that will mirror the results of the mobile app in an internet browser. In this way, when we are done with development users will be able to access their data through a mobile app and personal computer, worldwide.Once a user has taken their vital signs, the results will be saved securely on the device mobile and sent to the web server application in real time. The web interface will provide another form of personal dashboard to display history and vital signs analyzes. The main purpose of the web interface is to provide further support to aid in the prevention of potential disease by providing real-time geographic proximity alert and a robust table-based personal navigator on board. It is designed to be easy to use and primarily intuitive to suit all age groups. We believe that this type of web interface is an effective enhancement for qTerm dev ice to enable a web-based personal health assistant to monitor, analyze and alert a system for the benefit of users, "said the technical director of Dr Rittman GBT.
About Us
GBT Technologies, Inc. (OTC PINK: GTCH) ("GBT") (http://gbtti.com) is a development stage company that considers itself native to the Internet of Things (IoT), intelligence artificial (AI) and activation Mobile technology platforms used to increase the performance of integrated circuits. GBT has assembled a team with extensive technological expertise and built an intellectual property portfolio made up of numerous patents. GBT's mission is to license technology and intellectual property to synergistic partners in the areas of hardware and software. Once commercialized, GBT's goal is to have a suite of products including smart chips, AI, encryption, blockchain, integrated circuit design, mobile security applications, management protocols. database, with tracking and cloud software support (without GPS). GBT envisions this system as the creation of a global mesh network using advanced nodes and high performance next generation IC technology. The heart of the system will be its advanced microchip technology; technology that can be installed in any mobile or fixed device around the world. GBT's vision is to produce this system as a low cost and secure private mesh network between all activated devices. Thus, providing advanced shared processing, management and sharing of mobile databases while using these enhanced mobile features as an alternative to traditional transport services.
Forward-looking statements
Certain statements contained in this press release may constitute "forward-looking statements". Forward-looking statements provide current expectations of future events based on certain assumptions and include any statement that does not directly relate to historical or current fact. Actual results may differ materially from those shown in these forward-looking statements due to various important factors as disclosed in our documents filed with the Securities and Exchange Commission located on their website (http://www.sec.gov). In addition to these factors, actual performance, results and future results may differ materially due to more general factors including (but not limited to) general industry and market conditions and growth rates. , economic conditions, changes in government and public policy, the Company's ability to increase capital on acceptable terms, if applicable, the successful development of its products by the Company and integration into its existing products and the commercial acceptance of the Company's products. The forward-looking statements included in this press release represent the opinions of the Company as of the date of this press release and those opinions are subject to change. However, although the Company may choose to update these forward-looking statements at some time in the future, the Company specifically disclaims any obligation to do so. These forward-looking statements should not be taken as representing the views of the Company as of a date subsequent to the date of the press release.