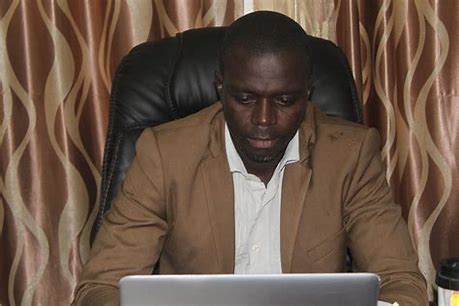 MoTWI conducts training for sectors on the newly commissioned database system –
[ad_1]
By Lamin Njie – Assistant Information Officer
Ministry of Transport, Works and Infrastructures (MoTWI)
The Ministry of Transport, Works and Infrastructure is in the process of commissioning a data management information system to cover all its sub-sectors – road transport, aviation, maritime and public buildings and equipment.
The database system was developed by Strong Innovations, with funding provided by UNDP, and its main objective is to guide policy formulation, project planning, sector coordination and day-to-day decision-making in sub-sector management.
Tuesday 29e June and Wednesday 30e In June 2021, the Ministry organized training at the Paradise Suites hotel in Senegambia for its sub-sector agents, in particular focal points, on the use of the data management information system.
Mr. Essa Drammeh, director of planning of the ministry, called the database relevant, given the lack of data on the sector, especially transport statistics, which is still a major challenge in planning and design. projects.
Mr. Drammeh noted that the challenge is not only unique to the road transport sector, but also to the maritime transport and aviation sub-sectors. However, he underlined that preliminary diagnostic studies have been carried out by the MoTWI, to inform the political orientations in this regard, both in the national transport policy and the national policy on buildings and facilities, which are being developed. Implementation.
"Your role after this training is crucial, because we will rely on your contributions. Ministry planners will no longer run into sub-sectors, back and forth, looking for data, "he told attendees.
He added that the training will serve as a "train the trainer" for other staff from different sub-sectors, whether or not within the ministry.
As a result, he advised participants to take the training seriously and make the most of the opportunity and knowledge gained, as their ultimate role is crucial for the successful implementation of the database.
Participants came from the National Roads Authority, Transport Union, Gambia Civil Aviation Authority, Gambia International Airlines, Gambia Maritime Administration, Gambian Police and the Gambia. Gambia Port Authority.

Publication displays:
613
[ad_2]