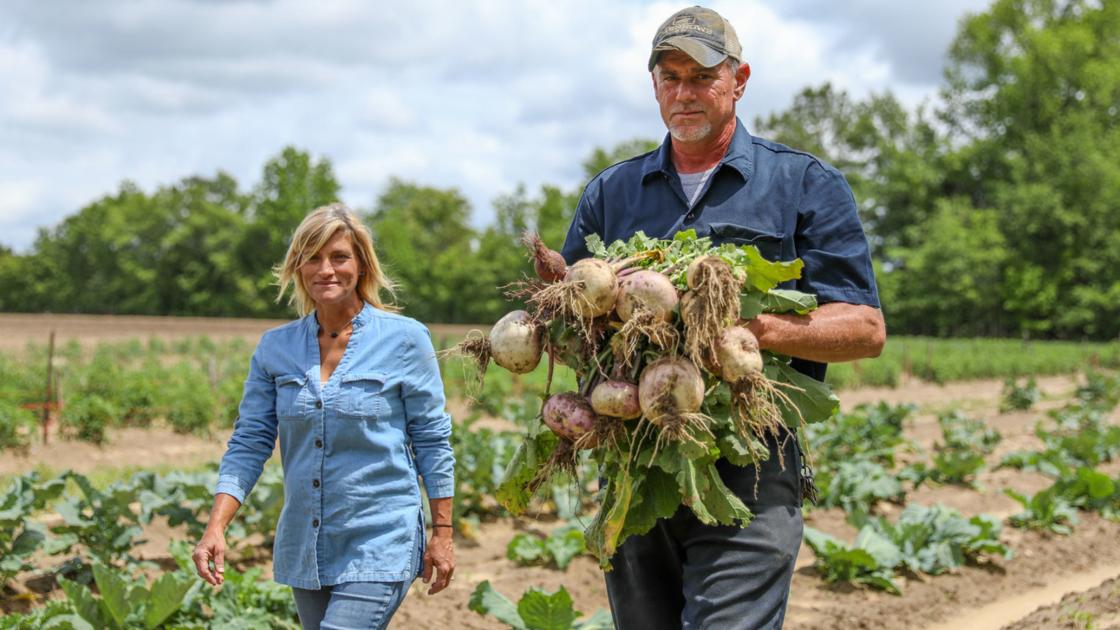 web page connects farmers to customers | Local News
[ad_1]
BY AUDRA GRANT Special for morning news

A&R Singletary Farms is one of the first farms to join the "SC Farmers Public Selling Group" Facebook page, a page created this week to help people find local produce.
The creator of the page, Bryan Alan Carraway, says it was designed to help support local farmers now and after the COVID-19 pandemic.
A&R Singletary Farms, owned and operated by Reid and April Singletary, is located at 3033 S. Pamplico Highway in Pamplico. Besides an employee who helps run the produce store, the farm is mostly run by the couple and their two sons.
The small fruit and vegetable store sits at the front of the 600 acres it uses to grow tomatoes, broccoli, radishes, cucumbers, onions, cabbage, lettuce and corn, for n ' to name a few. And what they don't grow, they buy from other farmers in the United States to pass on to their customers.
April Singletary says the local produce stalls provide farm-to-table convenience and variety. Customers can pick up freshly picked items such as lettuce and broccoli with plums and preserves. There is also a section for canners looking for a good deal.
April says they provide a discounted section of items that must be sold before they expire or some items that might have a blemish.
"It's a great way to save money and save for the future," she said. "You just cut off a bruise or blemish. It is a victory for the customer and for us. Nothing is wasted.
[ad_2]